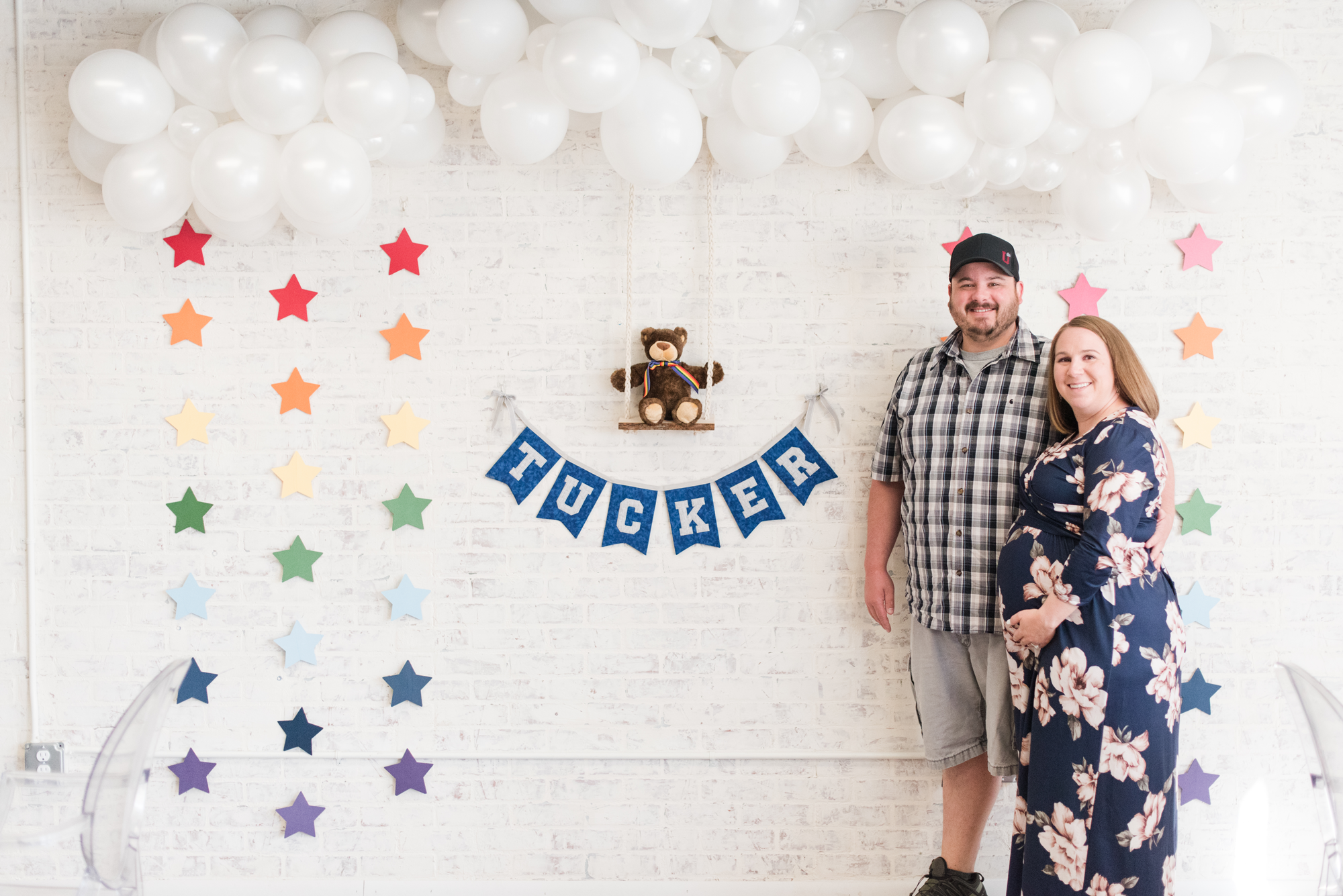 THE MOST ANTICIPATED BABY OF 2020
Courtney and Josh have struggled with both pregnancy loss and infertility since 2016. In 2019, they made the decision to move forward with IVF. Backed by their incredible medical team, they did two egg retrievals, one in April 2019 and another in August 2019. While they didn't get the results they hoped for, they were left with one healthy embryo between the two rounds. In early October 2019, their transfer day arrived and they "gripped to hope tighter than they ever had before."  A few weeks later they learned they were pregnant with their miracle baby (cue tears here).
Courtney and Josh both have a love of the outdoors and bears are their favorite animal. It was also important to Courtney to include their infertility journey, specifically that Tucker is a rainbow baby – cue a Woodland Rainbow Baby Shower. Her invitations featured letterpress printing, duplexed to a gray woodgrain paper with rainbow ombre painted edges. A custom illustrated vellum overlay was layered over the top of the invitation before being enclosed in an envelope that featured a liner simulating a night sky. The finishing touch was a custom designed "Miracle Baby" monogram wax seal. 
Personalized stationery timeline
Wondering what to send and when to send it? When to start your stationery journey? I get it! A lot of moving pieces go into planning a wedding and I know it's easy to feel like a hot mess! Grab my free personalized stationery timeline and snag free shipping to plan the perfect timeline for your stationery journey.
I BELIEVE BEAUTIFUL DESIGN SHOULD CREATE BEAUTIFUL RESULTS.