Oh, Hi there!
I'm Janeil, which people usually mispronounce and misspell, but I'm rather used to it now. I grew up in Montana, raised on books and Jesus, a love of being active and in a family that encouraged my creativity.
I believe in miracles. Not cheap miracles, but one about a God who bestows a grace on you of such magnitude that it drops you to your knees and brings tears to your eyes, which is what finding out your pregnant feels like, after being told you'd never have children.
I have a Type A right-brain (they really exist) and a self-proclaimed font addiction. Seriously, I have over 4,000 fonts with a library that just keeps growing.
I am a lover of all things paper and design. But mostly, I love designing beautiful stationery and fine paper details for life's greatest celebrations. Whether you're planning a formal soirée or a casual backyard BBQ, your invitation is the first glimpse your guests will see into your celebration. Not only is it important to me to ensure that first glimpse is perfect, but also to design an invitation that is a direct reflection of you and your love story, your personality and the life celebration you are planning.
Details matter to you and they matter to me as your stationery designer. Whether it's perfecting a design, choosing just the right paper, or guiding you through the process, I will work with you to design your wedding stationery and deliver a finished product that you love and perfectly reflects your style and love story.
SWEET WORDS FROM SEVENTH AND ANDERSON CLIENTS
I can always count on Janeil to use the most luxurious products and to deliver on a vision that only resides in my head. If you're looking for professional, kind and passionate care to come across in your invitations, look no further than Seventh and Anderson!
CHRISTI URMAN 

CUSTOM DINNER PARTY INVITATIONS
CREATE A BREATHTAKING FIRST GLIMPSE INTO YOUR HAPPILY EVER AFTER.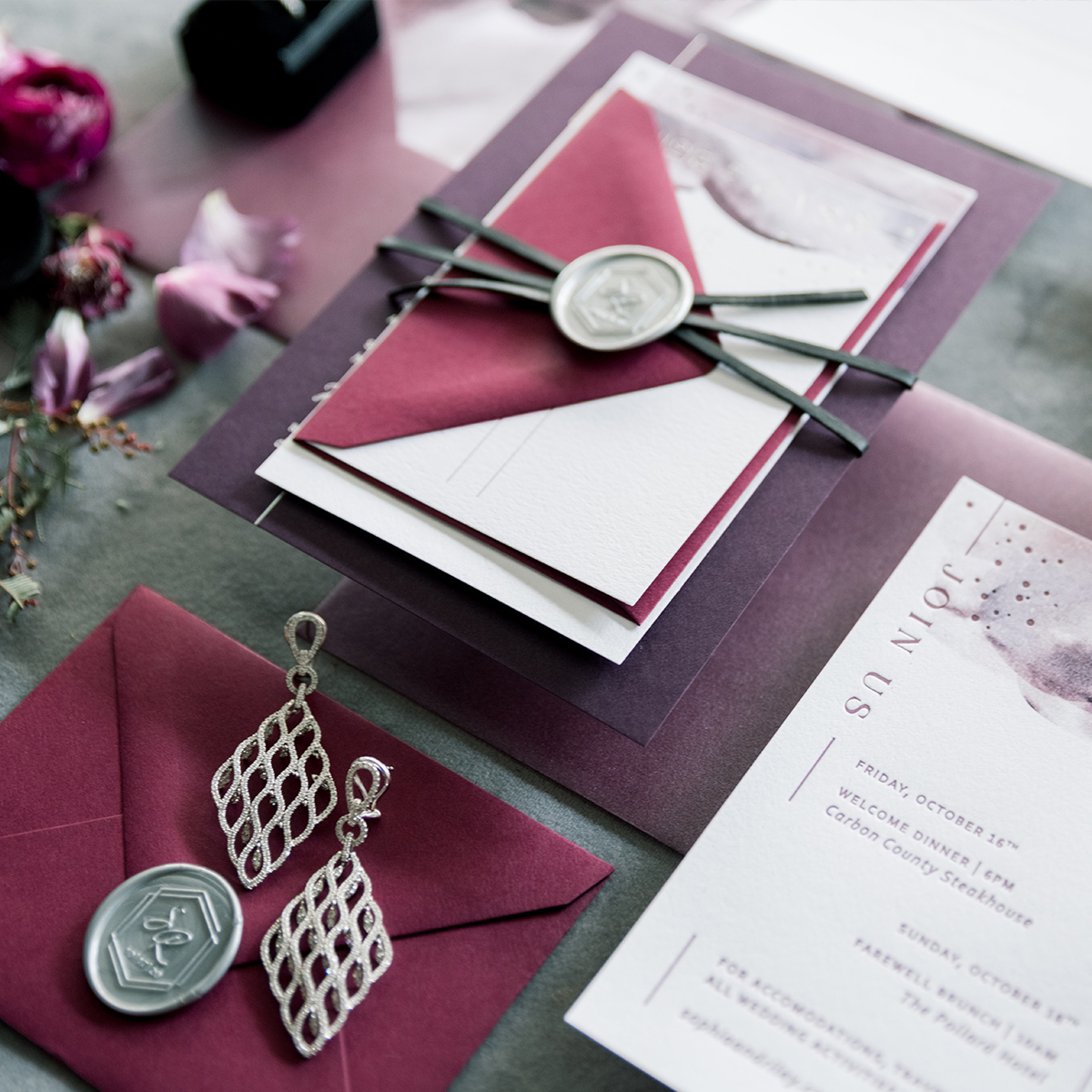 IF INVITATIONS COULD SPEAK, THEY WOULD SAY, 
YOU TAKE YOUR GUESTS' EXPERIENCES SERIOUSLY
You may have luxurious tastes, or prefer a more minimal look, but you swoon over timeless designs and unique touches.
YOU'RE MODERN, YET FEEL A WARM NOSTALGIA WHEN YOU PICK UP A BOOK.
You value love, honesty, beauty, and tradition, and it's those little details you want reflected in your wedding invitations.
YOU FIND BEAUTY IN THE DETAILS.
You're a hopeless romantic and love the idea of incorporating special details that make your love story, yours.
YOUR WEDDING INVITATIONS WILL INSPIRE CONVERSATION.
Whether you select letterpress or handmade paper, they make a simple and elegant statement. 
HANDMADE PAPER + FOIL STAMPING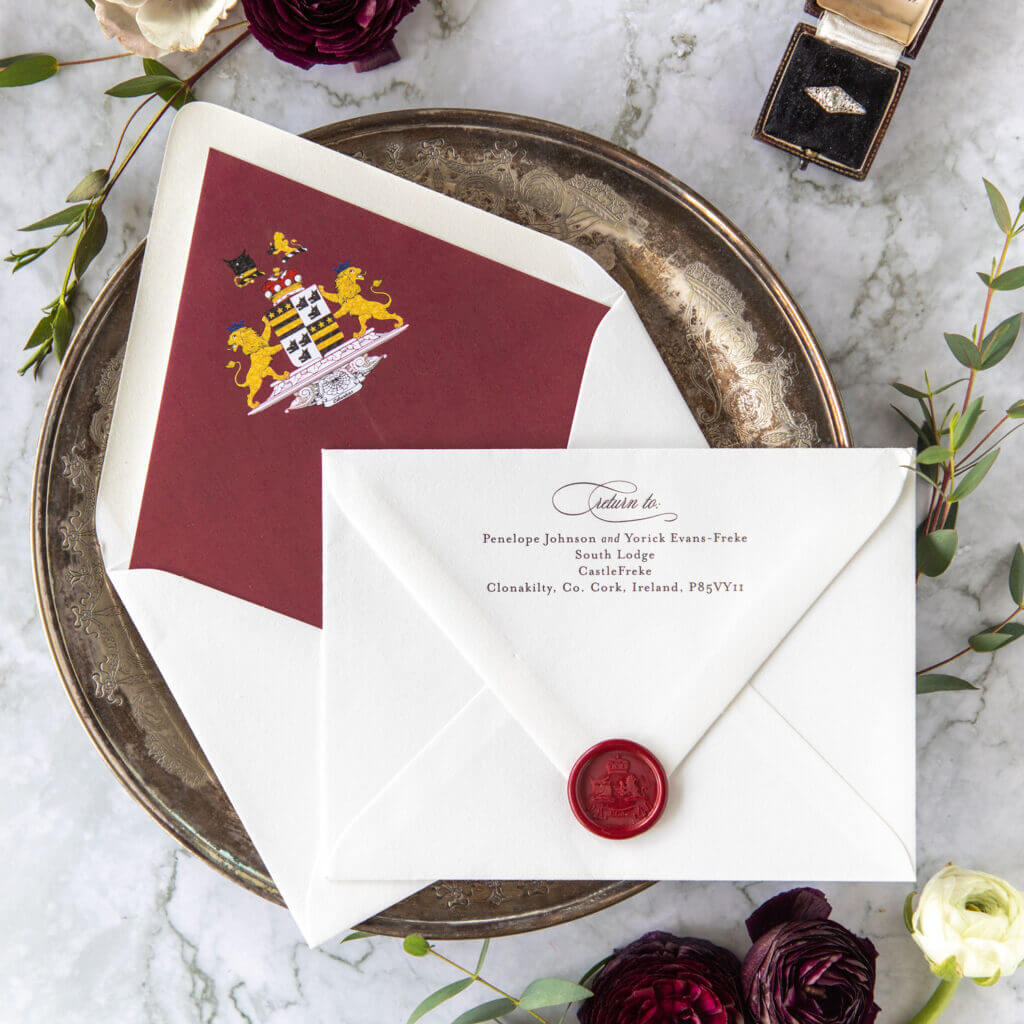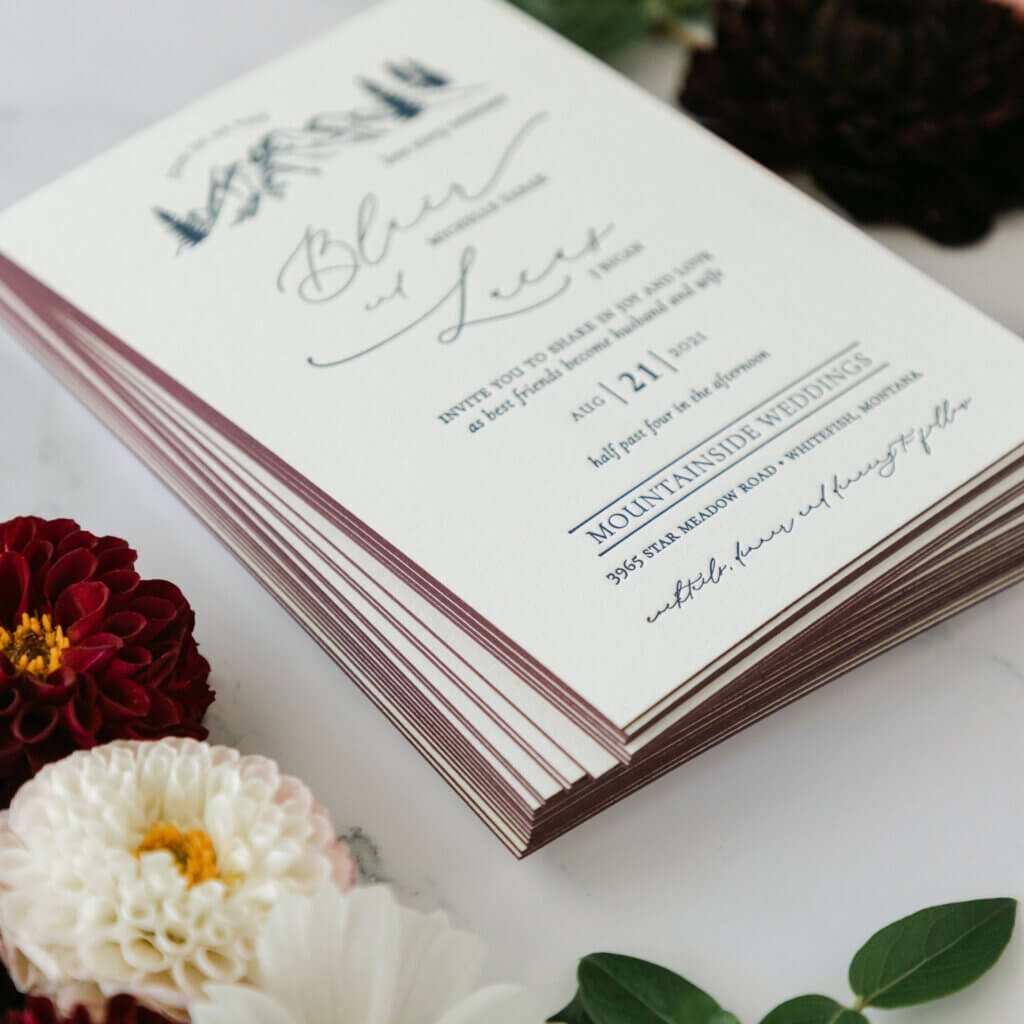 LETTERPRESS + HAND PAINTED EDGES 
THE HEART BEHIND THE INVITE
IT'S MORE THAN JUST A PIECE OF PAPER
Beyond setting the tone, your wedding invitation welcomes your guests to share in your joy and serves as an artifact of your union. It announces the journey that brought you to this milestone, the day your lives become one. At Seventh and Anderson, my goal is to ensure this correspondence, sent from your heart, is designed to distinctly echo your sentiments and style.
Whether you choose a design from my semi-custom collection, or a full custom suite, each piece is artfully crafted and classically designed. Sourced from my most trusted vendors, your wedding invitations will inspire conversation, excite your guests and become an heirloom to keep for generations to come.
You already know what being in love feels like, but this is what falling in love looks like. Let's make it beautiful.
I BELIEVE BEAUTIFUL DESIGN SHOULD CREATE BEAUTIFUL RESULTS.
I WOULD RATHER SHARE ONE LIFETIME WITH YOU THAN FACE ALL THE AGES OF THIS WORLD ALONE.